Monday – Friday: 8:30am – 5pm
About The Waterfront 2030 Plan
In conjunction with residents and lakefront experts, the Winnetka Park District developed and adopted the Winnetka Waterfront 2030 plan in 2016. This plan is meant to serve as a conceptual guide for future projects that preserve and enhance our five beaches.
Bluff restoration (reinforced against erosion, removed invasive vegetation, planted new native vegetation). Bluff restoration improvements were completed at Tower from 2017 to 2021.
Maintenance of the new bluff vegetation will be ongoing for the next three years.
To learn more about bluff restoration, click here.
The entry plaza to the upper parking lot was renovated to improve access and enhance the appearance of the park site. This plaza will eventually include wayfinding and park signage and serve as the entry point to the park and new access stairs. Sidewalk renovations were also made.
Based on community engagement conducted during the development of the Winnetka Waterfront 2030 plan, residents expressed a significant desire to improve the access stairs leading from the park to the beach at Tower Road. The old access stairs were cracked and uneven due to natural slope movement and erosion, causing them to be difficult to traverse. This infrastructure replacement was identified in the district's Long Range Plan and deferred to coincide with the bluff restoration project.
The stairs were replaced with a new staircase of similar size/footprint. The new stairs include longer platforms, more gradual sloping, and are raised off of the ground to minimize impact on the bluff.
An activity platform was installed along the staircase for resting, viewing the lake, and for exercise or educational programming. An ADA accessible deck was constructed at the top of the bluff with seating overlooking the lake.
For progress pictures, see the photo gallery below.
| Project | Status |
| --- | --- |
| Bluff Restoration | Ongoing |
| Parking Lot + Sidewalk | Complete |
| Staircase | Complete |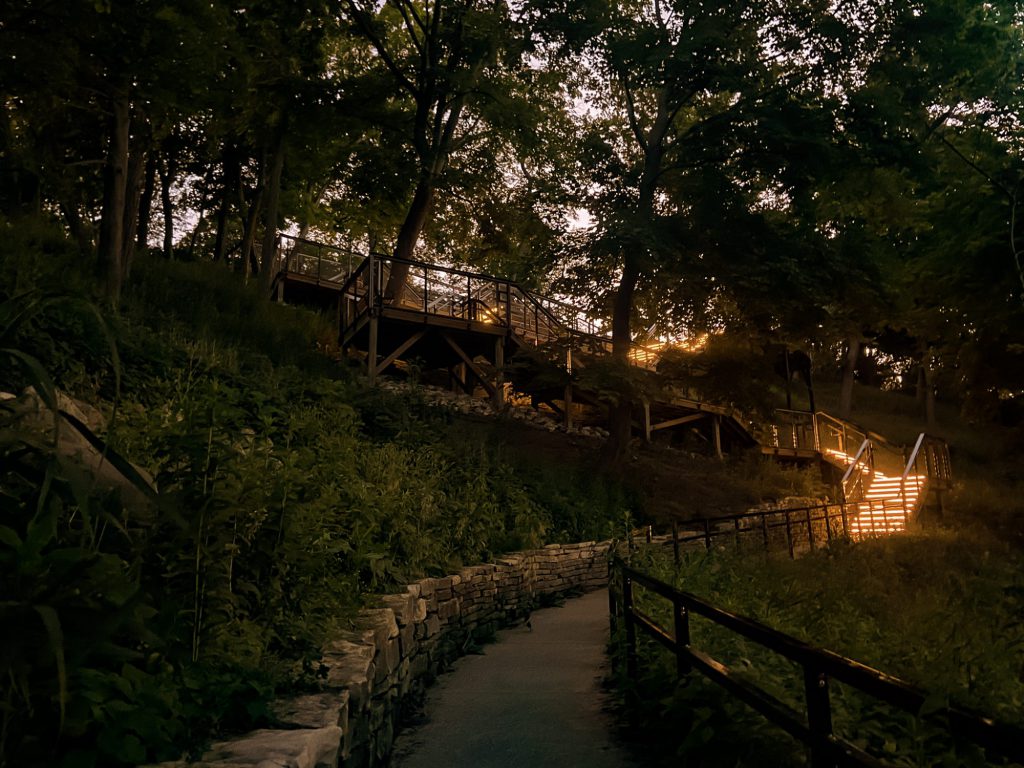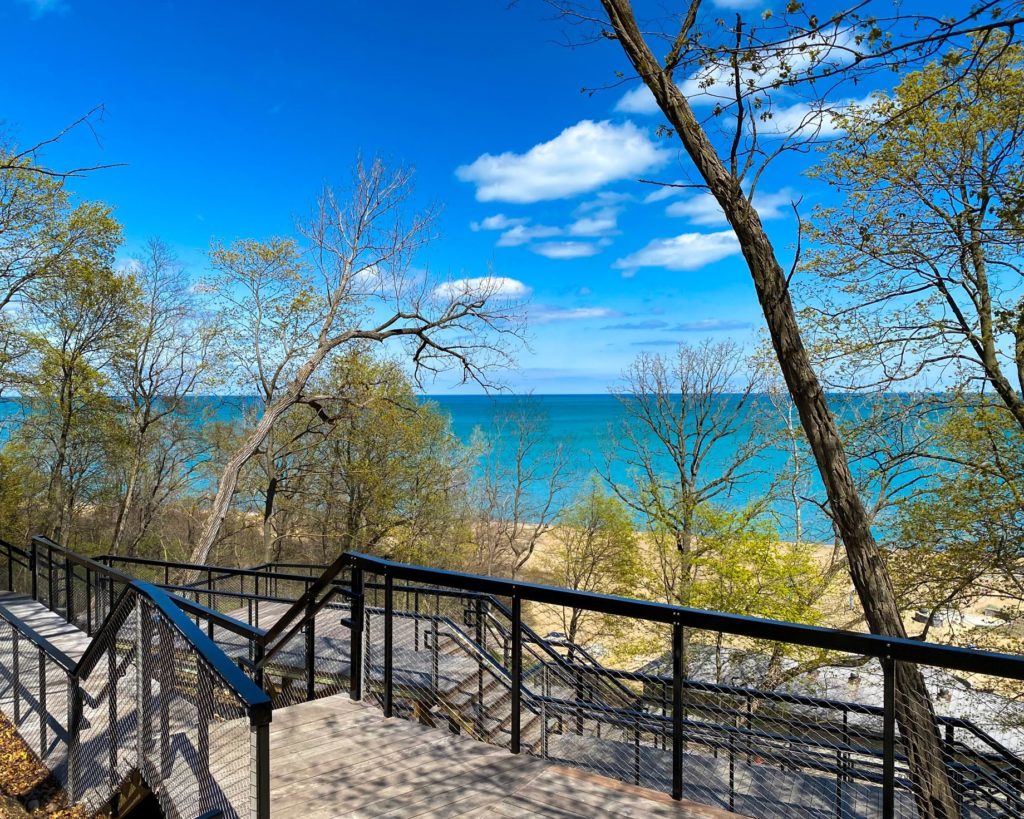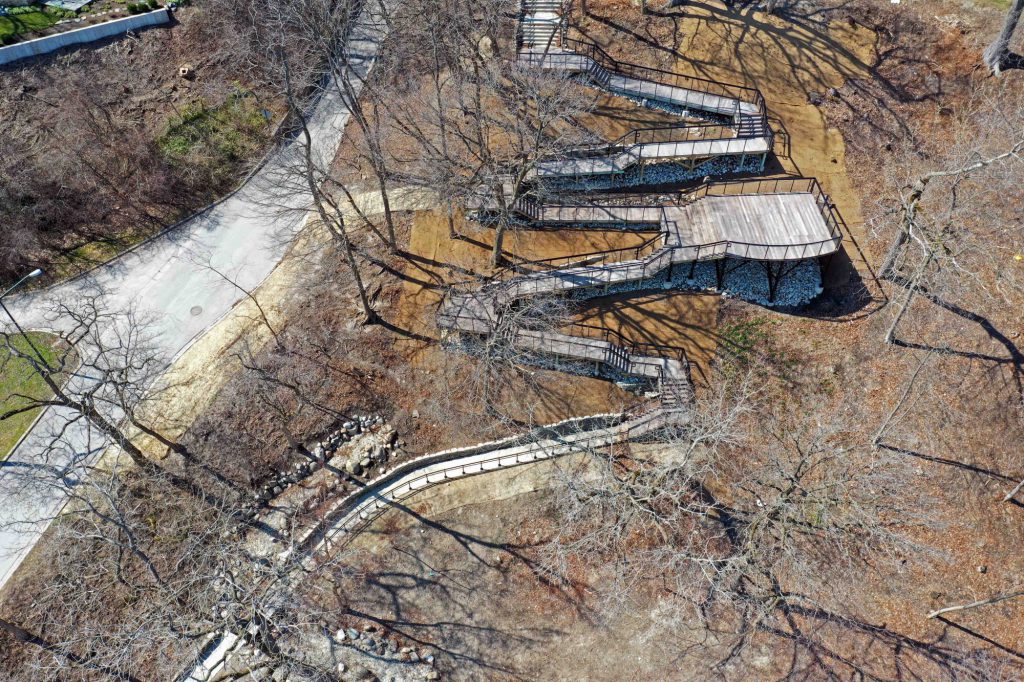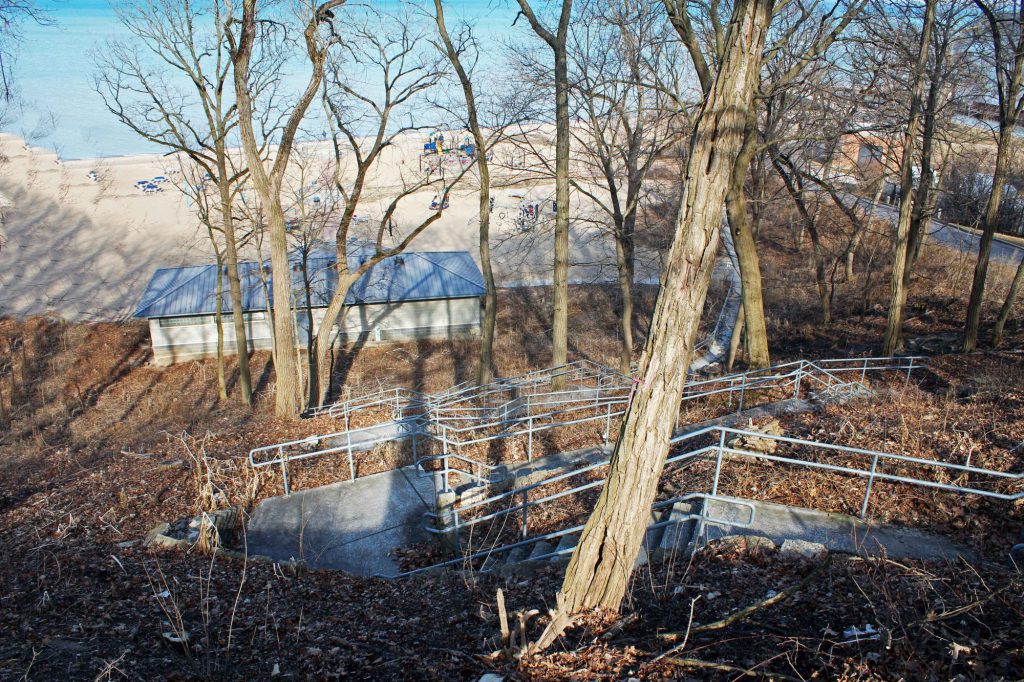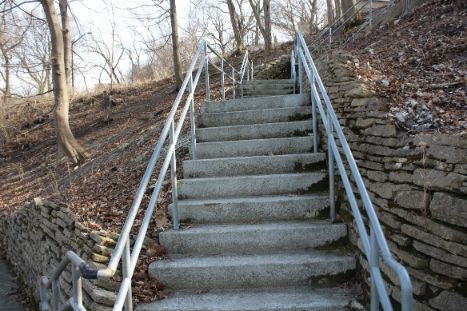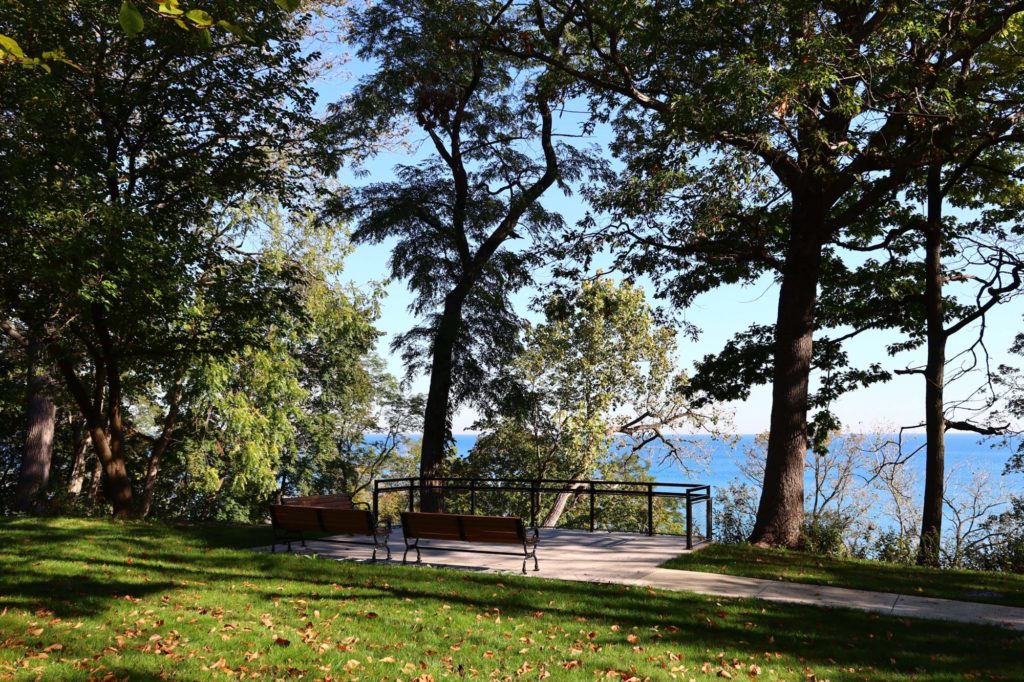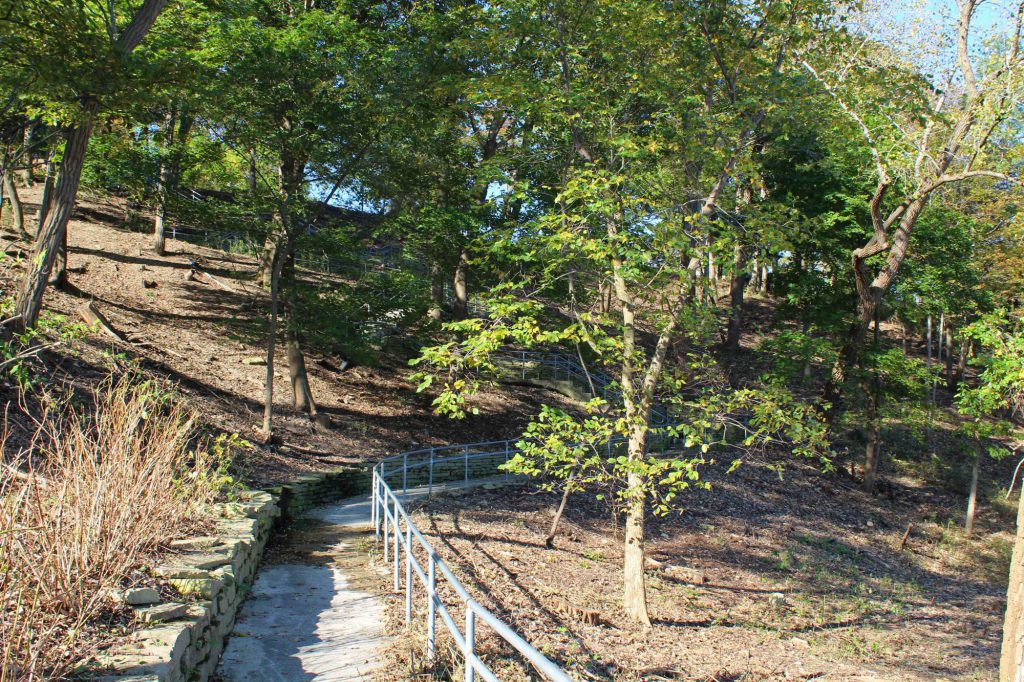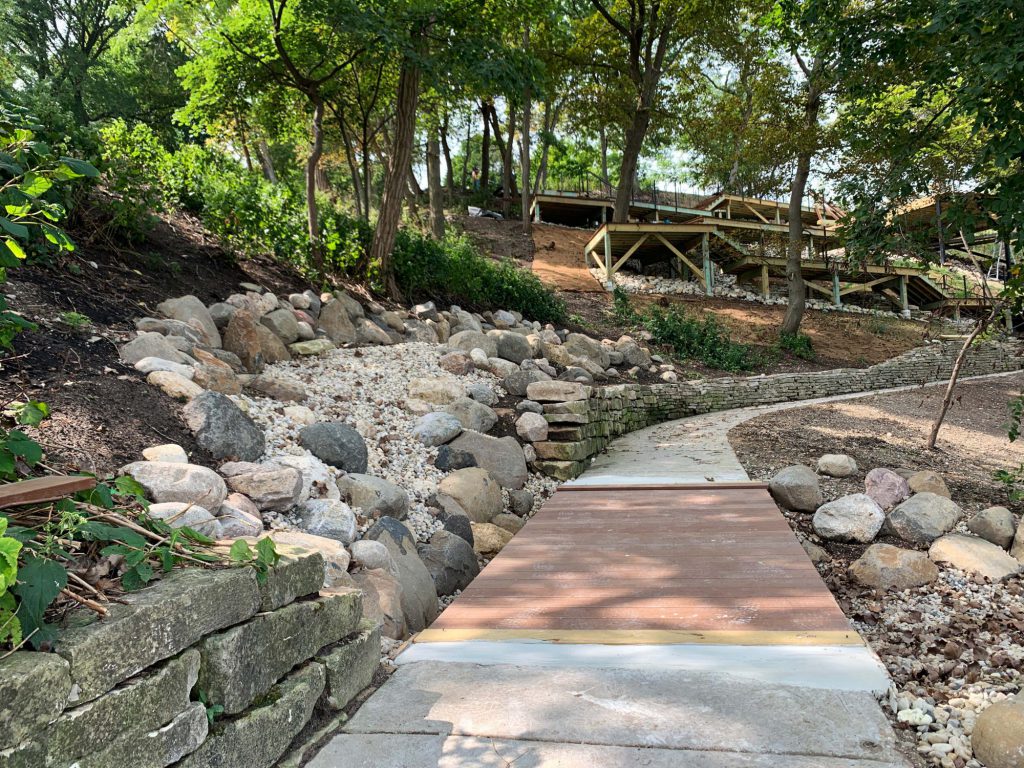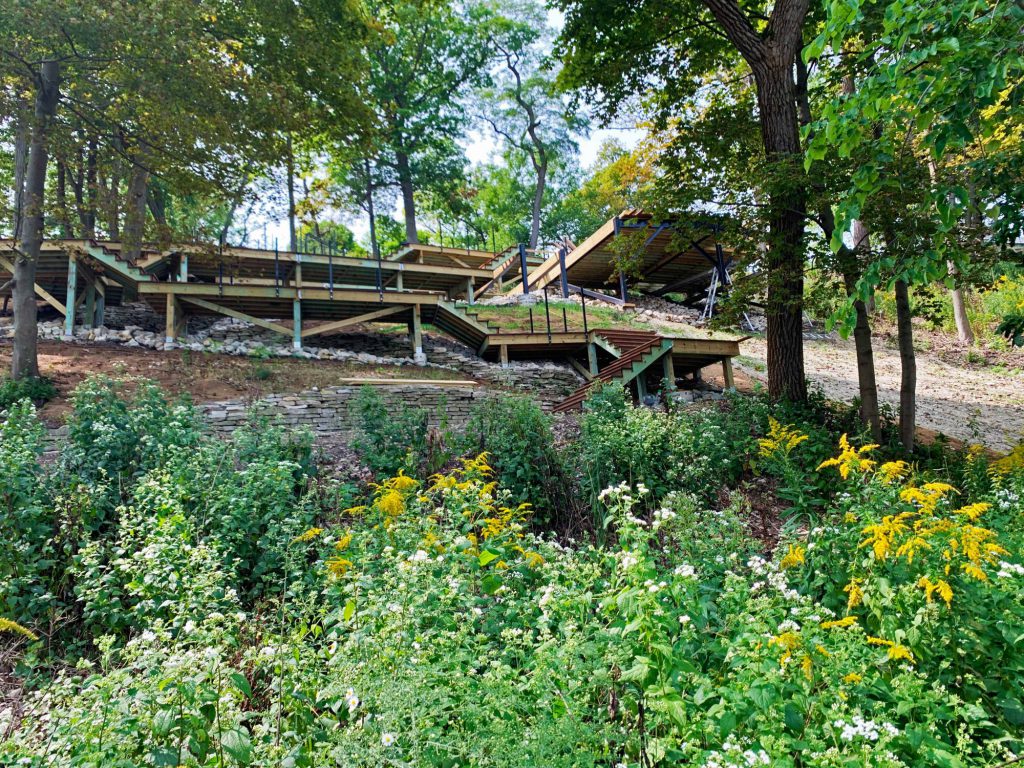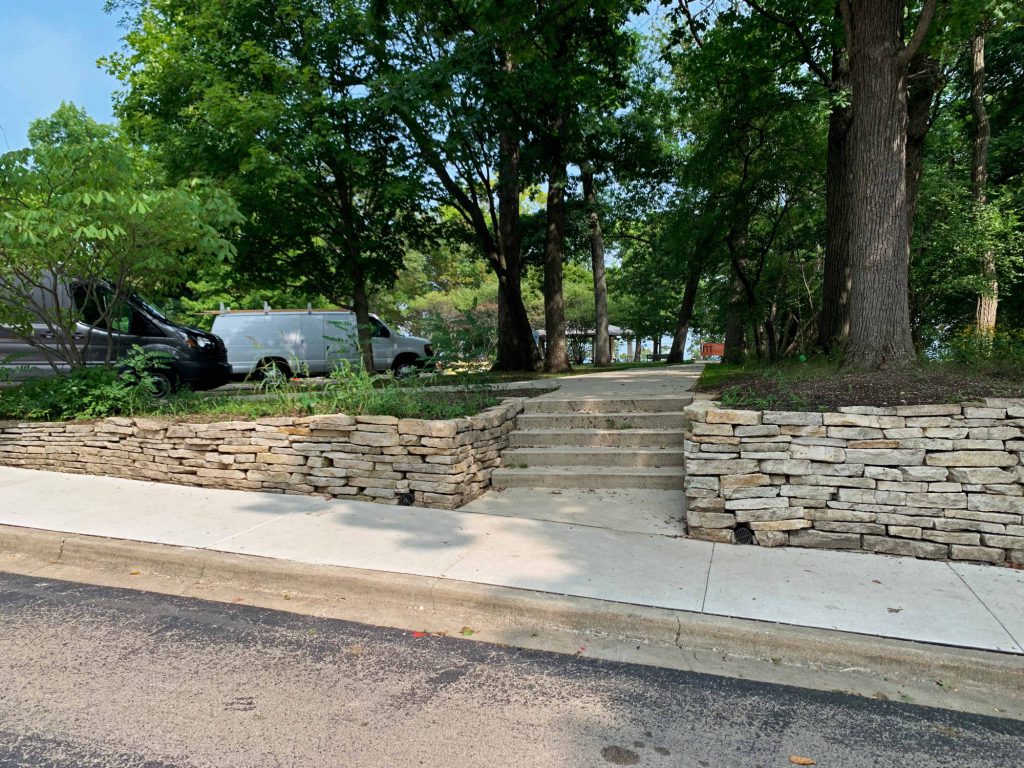 Lakefront projects may be discussed during board meetings. View board meeting agendas and minutes by clicking the button below.
View all News posts regarding our lakefront by clicking the button below.
Click the button below to view all videos regarding lakefront news, updates, and flyovers.
Bluff Improvements + Shoreline Stabilization
Bluff improvements and shoreline stabilization are crucial to protecting our lakefront. If you would like to learn more, please click the button below.