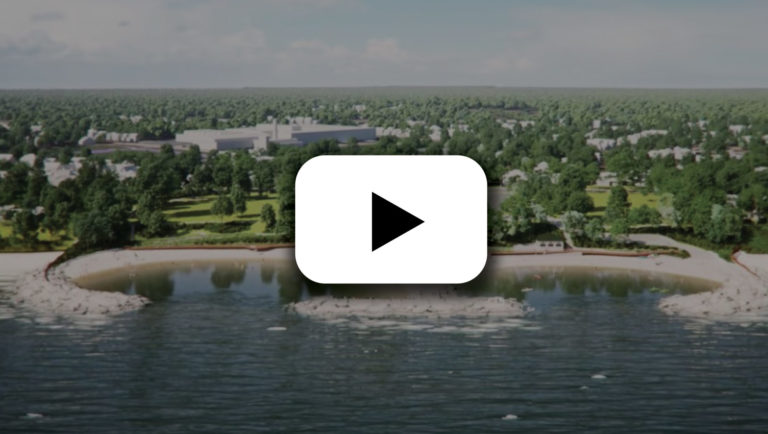 The Winnetka Park District appreciates State Senator Laura Fine and State Representative Robyn Gabel investing time to meet with Park District board and staff members to tour Elder and Centennial, as well as the recently completed Lloyd Beach. Senator Fine and Representative Gabel have most enthusiastically endorsed (opens in a new tab) the lakefront improvement plans.
We also are grateful to United States Senators Tammy Duckworth and Dick Durbin, as well as State Representative Jan Schakowsky, for sending their representatives to tour Elder, Centennial, and Lloyd Beaches and providing their letters of support (opens in a new tab).
The plans, as presently shown, are being submitted for permit with the United States Army Corps of Engineers, the Illinois Department of Natural Resources, and other state government agencies.
Public comments in support of the plan can be made using the form below.
Centennial Beach is presently designated and used as a dog beach. With the plan to combine Elder + Centennial parks and beaches, Centennial Beach will become a swimming beach during the summer. The Park District and Village of Winnetka are working together to provide off-leash dog park and beach opportunities to address the needs of our dog-loving constituents and their canine friends.
To advance these plans, the Winnetka Park District established the Dog Beach + Off-Leash Dog Park Advisory Committee (the "Committee") to determine location(s), design, and plans for:
An off-leash dog beach for use during the summer months;
An off-leash dog beach for use mid-September through mid-May; and
An off-leash dog park for year-round use.
Please call the Winnetka Park District if you have any questions or want to learn more about the exciting investments in store for Elder Lane Park and Beach + Centennial Park and Beach.