Wednesday in the Woods daytime and evening concerts are back! To allow for social distancing, Hubbard Woods Park will be split into two sections: a yellow section and a green section. A maximum of 50 people are allowed per section.
Patrons are required to reserve their spot in advance. Residents have priority. Pending availability, non-residents may reserve a spot the day of.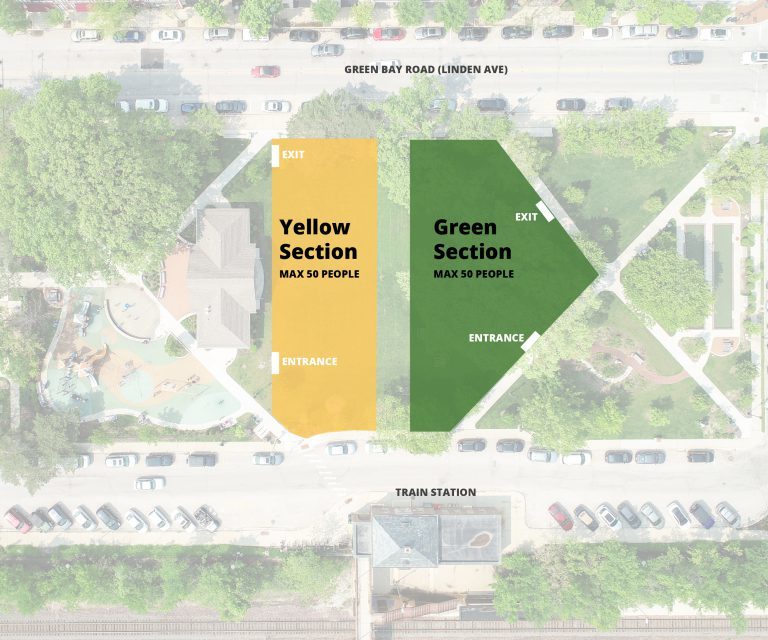 Daytime Concerts @ 11am
These interactive children's concerts performed by Our Music Institute (OMi) begin at 11am. All children must be accompanied by an adult.
Evening Concerts @ 7pm
Live music starts at 7pm. Patrons may bring dinner or pick up food from one of the nearby restaurants. Food and drinks will not be available for purchase.
July 15: Pearls Mahone
Pearls Mahone is pure vintage Americana! With a firm foundation in traditional church music, she truly sings with spirit, combining a variety of styles, including jazz, rock, and country-western.
July 22: Sushi Roll
This band plays favorite pop and rock hits revved-up with their own unique blend of high-energy dance music, infused with rock 'n' roll swagger, then topped off with memorable stage costumes inspired by cosplay and anime. If there was only one word to describe this cover band, it would be animazing!
July 29: The Boy Band Night
The impact of 90s music forged an era of heartthrob adolescents known as Boy Bands. The Boy Band Night covers pop sensations like the Backstreet Boys, *NSYNC, One Direction, and more!
August 26: The Jack's
Close out the summer with The Jack's! This hometown favorite plays a variety of music from all eras — from The Doors and Van Morrison to the Kings of Leon and Neon Trees.