Registration
July 25: Registration begins for residents at 8:30am
July 27: Registration begins for non-residents at 8:30am
Adult + Tot Soccer
AGES: 2 – 4 (with adult)
Young children develop motor skills while having fun running and kicking. Parents and tots work together in this class, learning the basics of soccer. Dribbling, passing, shooting, and kicking will all be emphasized. A variety of activities will be played each week.
PeeWee Soccer
AGES: 3 – 6
Let your child's early soccer experience be a great one. The younger player develops their soccer skills and also gain confidence, coordination, motor skills, and communication. The program uses age-appropriate drills and exercises to teach players kicking, ball control, dribbling, shooting, and more.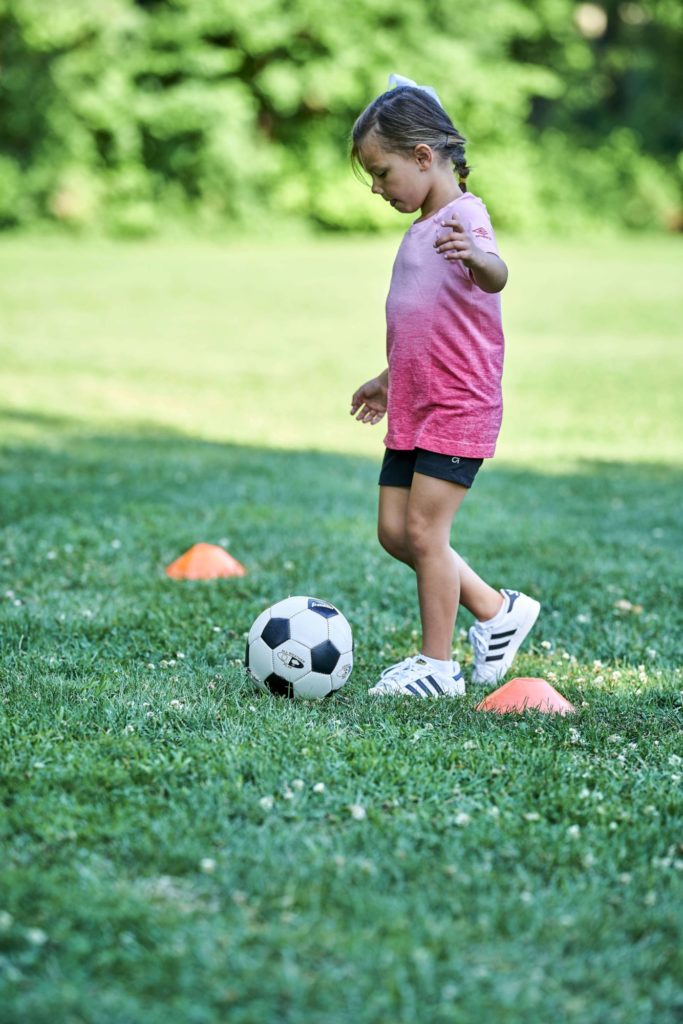 Recreation Refunds
Starting January 1, 2022, the recreation department will reinstate a cancellation fee of $10 for programs and events. Refunds may be prorated for programs already in session. Fees and refunds will be charged at the discretion of recreation staff, determined based on each instance. Reasons the fee may be waived include: illness, injury, and hardship.