Registration
July 25: Registration begins for residents at 8:30am
July 27: Registration begins for non-residents at 8:30am
Learn to Stand Up Paddleboard
AGES: 9+
We teach you basics and then get out on the water. Getting out on the lake is a perfect way to kickstart your morning or peacefully unwind in the evening. No experience is necessary.
Please note: Children ages nine to 16 must be accompanied by a parent or guardian over 21 years old.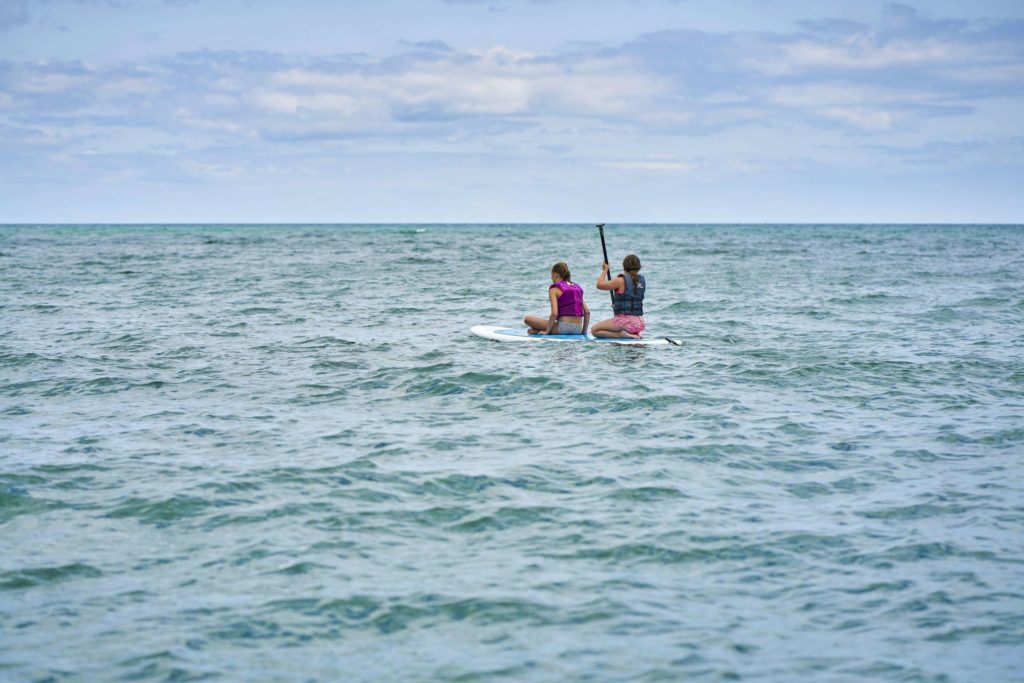 Refunds
Refunds are issued in full, less a $10 service fee, for cancellations made before the program's start date. No refunds are issued after the third class except for illness, injury, or a move.