Registration
April 18: Registration begins for residents at 8:30am
April 20: Registration begins for non-residents at 8:30am
Adult + Tot Multi-Sports
AGES: 2 – 4
Parents are an integral part of helping their tots develop basic sports movement and motor skills. Motor skill activities focus on hand/eye and hand/foot coordination. Sports equipment and instruction are provided to help guide your child through an introduction to organized sports. Parents or caregiver participation is required.
Total Sports
AGES: 5 – 9
This class features a new sport each week. Some of the sports taught and played include basketball, floor hockey, football, kickball, soccer, and baseball. In addition, participants play many popular running and group games. Children have the opportunity to acquire new skills and develop confidence in games they have played in previous classes.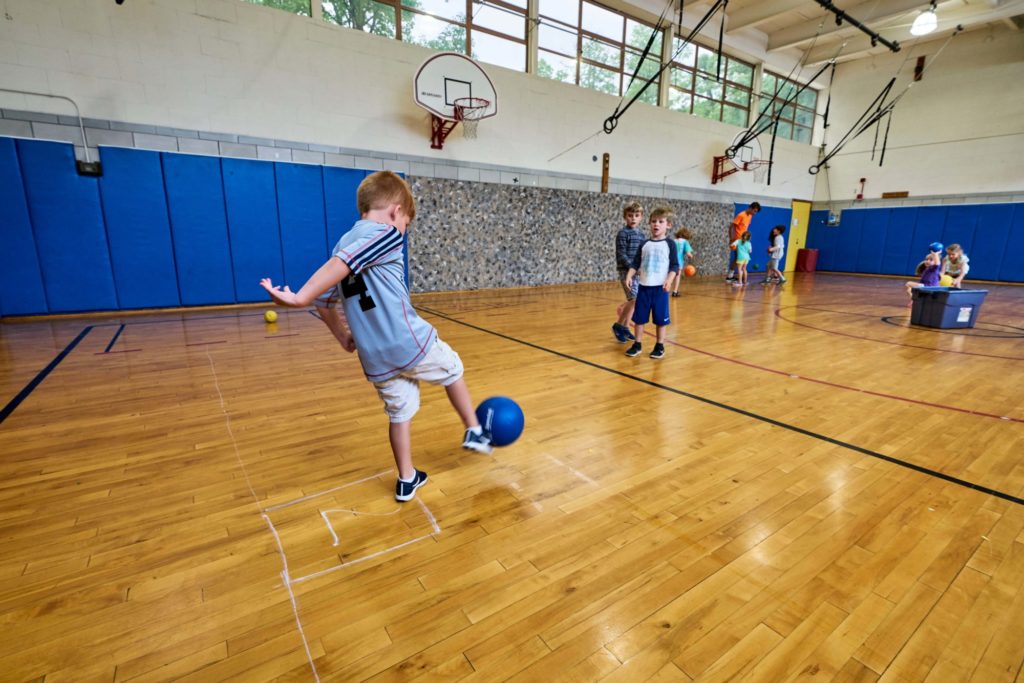 Refunds
Refunds are issued in full, less a $10 service fee, for cancellations made before the program's start date. No refunds are issued after the third class except for illness, injury, or a move.
COVID-19 Related Refunds
A full refund will be applied to your household automatically for all programs canceled due to the COVID-19 pandemic.
See our COVID-19 page
for more information.