Session Dates
Session III: July 25 – July 29
Session IIII: August 15 – August 19
Registration
July 25: Registration begins for residents at 8:30am
July 27: Registration begins for non-residents at 8:30am
Kayak + SUP Camp
GRADES: 6 – 8
Find adventure on the water learning to paddle kayaks and stand-up paddle boards in both Lake Michigan and the Skokie Lagoons. Staff from The Northwest Passage will combine structured lessons and games with water and vessel safety to create an educational and exciting environment. Instructors will share their knowledge of wind, wave and weather conditions to further camper's safety and confidence on the water.
The day starts with games to get everyone warmed up. Next campers spend time learning essential gear and safety rules. Finally, heading into the water with the kayaks or SUP's to apply the day's lesson.
Camp requirements: Campers must be able to swim at least 50 feet. Participants are required to bring and wear a personal flotation device at all times while in the
water.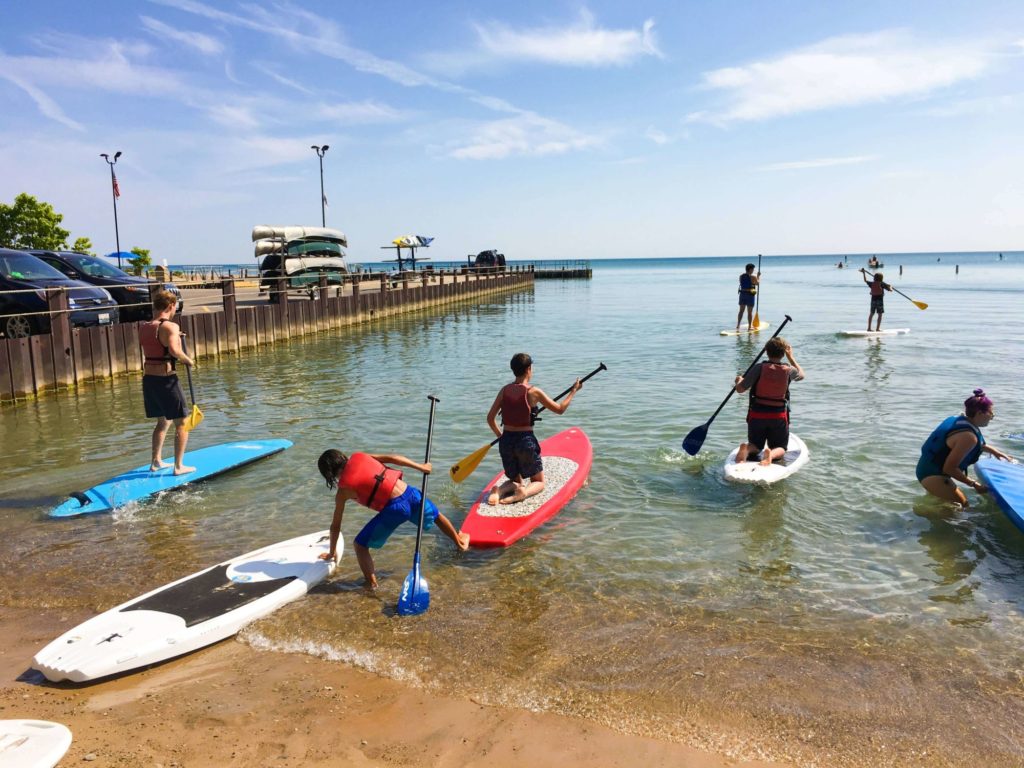 Refunds
Refunds are issued in full, less a $10 service fee, for cancellations made before the program's start date. No refunds are issued after the third class except for illness, injury, or a move.
Ages and grades
Ages are the age your child will be on the last day of camp. Grade is the grade your child will be going into this fall.