Session Dates
Fall II: October 12 – December 23
Winter: January 9 – March 24
Spring: April 3 – May 26
Registration
November 28: Winter registration begins for residents at 9am
December 5: Winter registration begins for non-residents at 9am
Junior Hockey I
AGES: 4 – 5.5
Class teaches how to adjust to hockey skates, fall and stand, balance, and forward stride. Transitioning to backward skating, forward and backward swizzles, stopping, turning, and crossovers are taught.
Prerequisite: Full session of Snowplow Sam or Basic 1 skating (excluding Fall Session I) or instructor recommendation is required.
Junior Hockey II
AGES: 5 – 6
Class designed to teach skating, stickhandling, and shooting.
Prerequisite: Skaters must successfully complete all skills in Junior Hockey I or with instructor approval
Group Lessons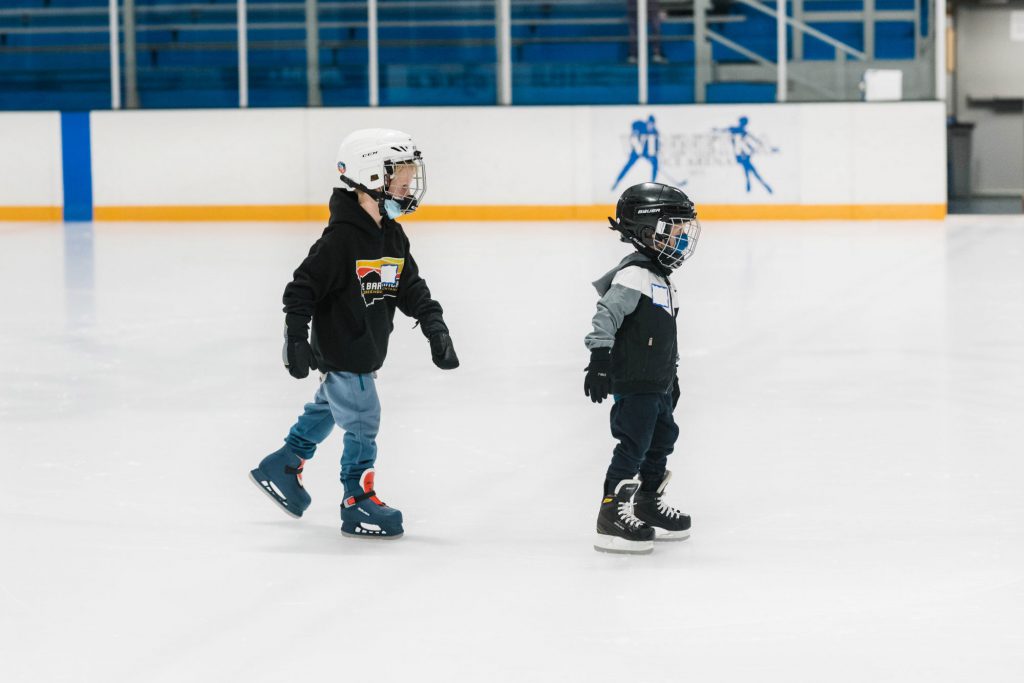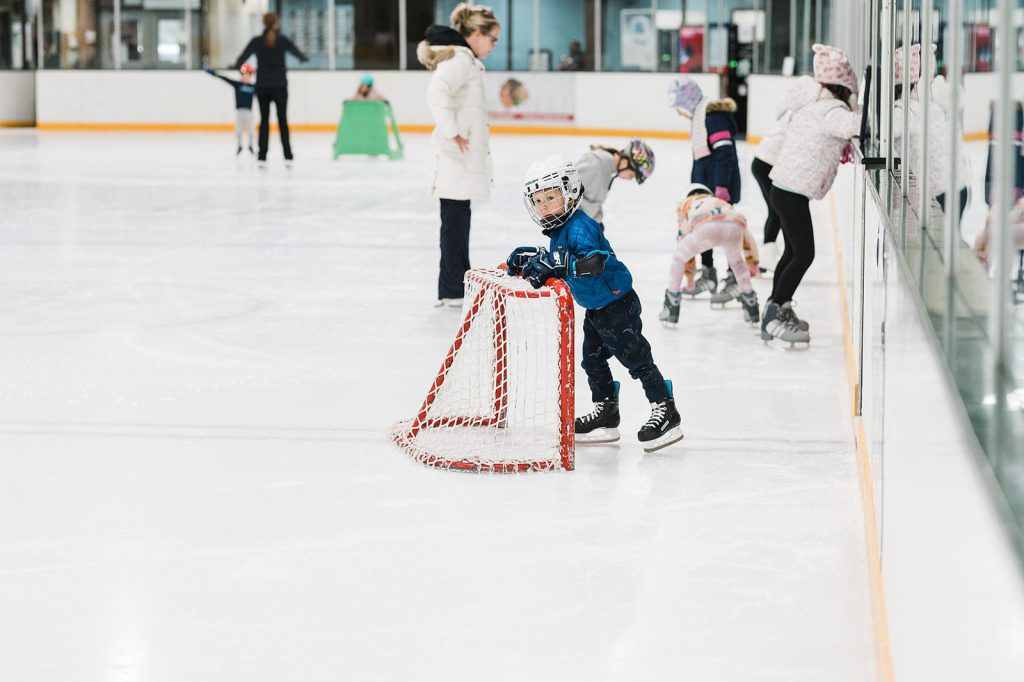 Ice Arena Discounts
Register for two or more classes per student, per session, and receive a 10 percent discount. Families registering three or more children per session receive a five percent discount. Discounts are only valid with mail-in or in-person registration and do not include the Winnetka Figure Skating Club.


Ice Arena Class Make-ups
Skaters may make up one missed class per session. Approval must be obtained from the skating director before the make-up class.


Ice Arena Refunds
All class refunds will incur a $25 service fee. There are no refunds after the second class unless class cancellation is due to medical reasons.


Ice Arena Equipment
All children wearing hockey skates must wear a hockey helmet with a faceguard. All beginner-level skaters should wear a knit hat or bike helmet and gloves or mittens.