Registration
April 18: Registration begins for residents at 8:30am
April 20: Registration begins for non-residents at 8:30am
Outdoor Yoga
A dynamic vinyasa yoga class for all levels that links continuous movements with the steady rhythm of your breath. Build strength and endurance, stability and balance, and flexibility in body and mind. Tap into the power of breath and body awareness with this vigorous and energizing practice overlooking Tower Road Beach.
We meet Friday mornings at 7am at the Tower Road Beach Platform. Please bring a yoga mat, water, sunscreen, and a towel. Register in advance. Sign up for all 8 weeks and save $20!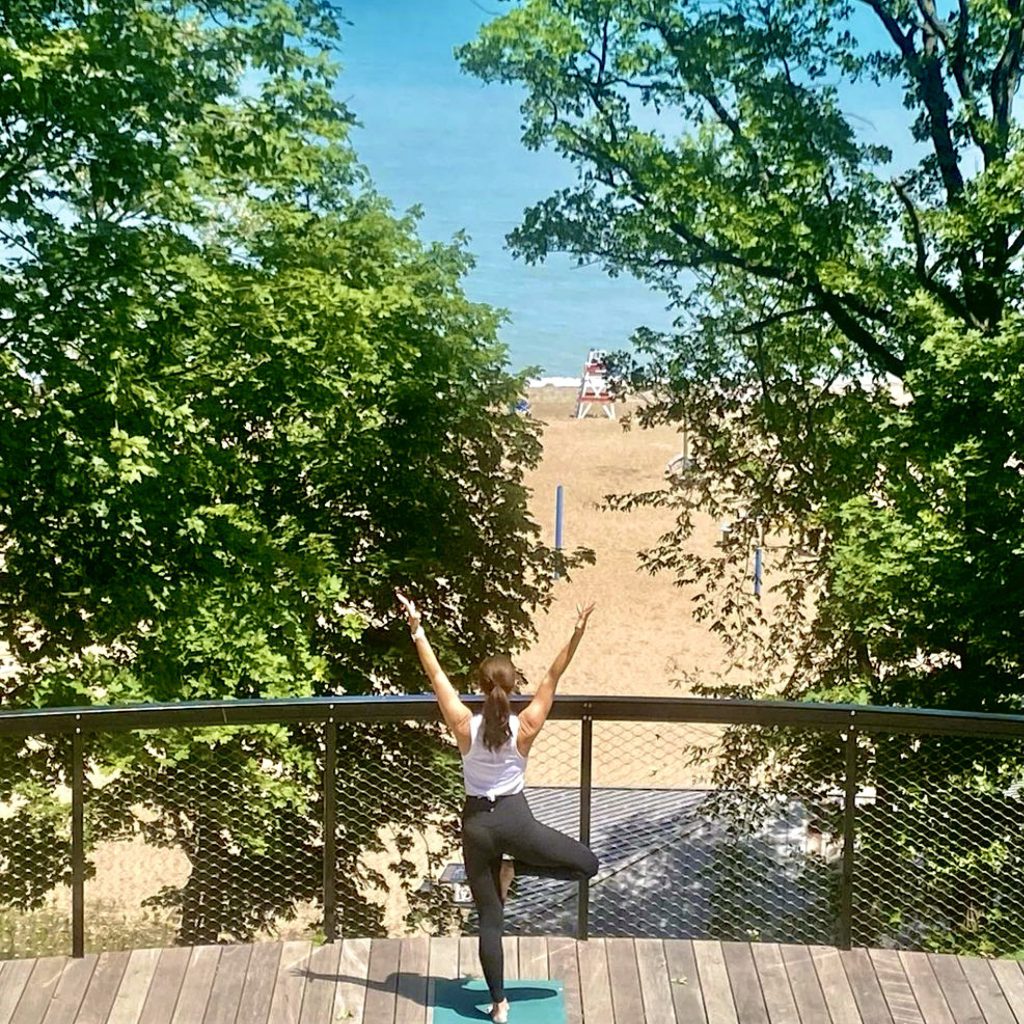 Refunds
Refunds are issued in full, less a $10 service fee, for cancellations made before the program's start date. No refunds are issued after the third class except for illness, injury, or a move.
COVID-19 Related Refunds
A full refund will be applied to your household automatically for all programs canceled due to the COVID-19 pandemic.
See our COVID-19 page
for more information.